Think things are going bad for you? It could be worse. You could be on the receiving end of one of these catastrophes. Don't worry, this list won't contain gifs of people getting seriously hurt, or of anything legitimately nasty. It's just a nice reminder that things can go very wrong sometimes and your day so far probably isn't that bad. Plus, it's full of cool stuff exploding and breaking and going "kaplooey" and that's a lot of fun to look at. So enjoy!
1. The urinal strikes back!
...revenge of the urinal...
2. I feel bad for the subway's janitor
Berlin saw it's heaviest rainfall in centuries on Thursday
3. Holy sh*t! This is a close call.
Hotel elevator fails just as a cleaning lady is exiting
4. This is like a Michael Bay film
5. Bandsaw + nail = BANG
6. So… potholes are more dangerous than I thought
Dangerous Pothole
7. Ship explooooooooooosion!
ship hit by torpedo
8. Rocket powered cars are not a good idea
Trying to jump 1 mile over a river in a rocket-powered Lincoln.
9. Well that was just stupidity
10. This truck hits a high-voltage wire and its tyres EXPLODE! So cool…
Heavy dump truck comes into contact with high voltage power line and tires explode.
11. A truly insane catastrophic failure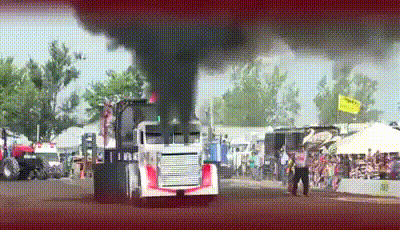 12. Always wanted to know what helicopter blades + water would look like
13. Another one bites the dust…
14. This just keeps on getting worse
Two lane truck accident in China
15. What goes up, must come down
16. Robots aren't taking over any time soon
Battery Explosion
<! google_ad_section_start >
Topics